BY SWISS ORTHO CLINIC
CLINIQUE DE RÉÉDUCATION


DE L'APPAREIL LOCOMOTEUR
Exertherapy/ Physiothérapie
Rachis – Epaules – Hanches – Genoux
"an ally in the fight against pain"

Our physiotherapists, doctors or partner practices will be your guides, in order to make your experience a success.
Rehabilitation 2.0
Personalized controlled movement therapy.
Exertherapy : a tool for scientifically validated pain-free rehabilitation.
We opened our new Rehabilitation and Physiotherapy Clinic in Pully in 2020. Here you will find a solution for the treatment of a large number of disorders of the musculoskeletal system of various origins: congenital, degenerative or traumatic.
The mixed treatment protocols, manual physiotherapy, muscle strengthening with intelligent machines and re-athletisation, offer you a technical platform for numerous indications, such as knee pain, hip pain or sarcopenia*. 
* decrease in muscle mass and strength due to age, inactivity or disease.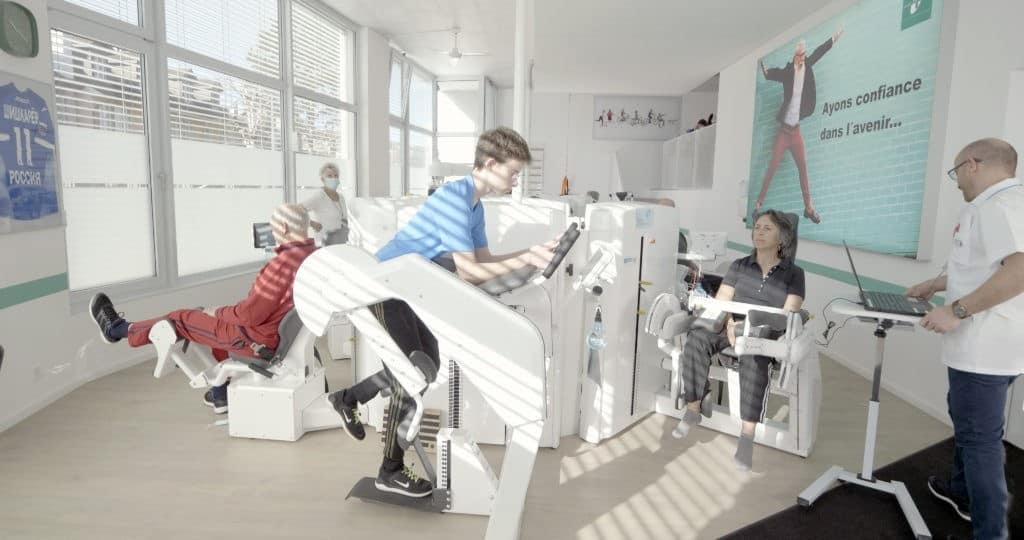 A new
state-of-the-art technology
The combination of our knowledge and the use of innovative technologies will enable you to obtain medical advice, care and a personalised follow-up unique in Switzerland. Rehabilitation 2.0.
Optimal management for both conservative and surgical treatment.